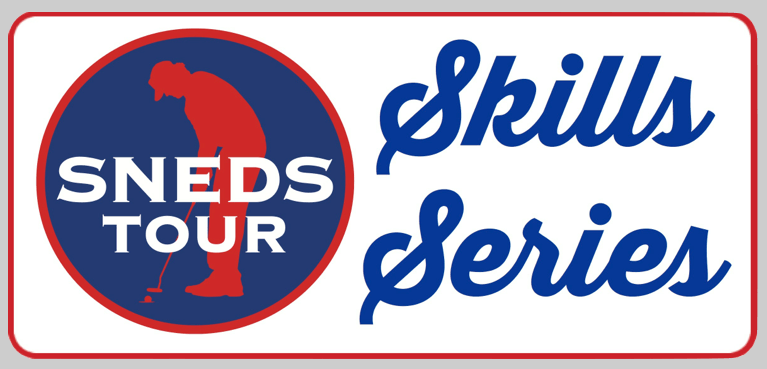 SNEDS TOUR SKILLS SERIES

What
The Skills Series on the Sneds Tour is geared toward beginner level junior golfers. The Skills Series consists of two (2) skills events held at The Little Course at Conner Lane in which participants will take place in a Drive, Chip and Putt type of competition. Each event will be broken into three putting stations, two chipping stations and two pitch shot stations. Golfers will get two attempts at each of the stations.

Click here for a complete breakdown of the skills event structure and point system.

Boys and Girls divisions for the Sneds Tour Skills Series will be broken down as follows:
4-7 age division
8-9 age division
10-11 age division
12-13 age division

Medals will be awarded to the top two finishers in each division.

When

June 1 The Little Course at Conner Lane (Franklin, TN)

J


Where

If you look at the schedule (will be released Jan. 11th), any event that is designated with "Skills Series @" prior to the golf course name (i.e. Skills Series @ The Little Course at Conner Lane) is part of the series. Those events that have no prefix or a different prefix prior to the golf course name are a part of a different series.

Who Can Play

Any full Sneds Tour member 13 years old and younger is eligible to register for a Skills Series competition. Skills Series events do NOT count toward the eight (8) event maximum you are eligible to register for. The motivation behind creating this series was to allow those players that are not yet ready for competition on the course to experience a competitive situation with putting, chipping and pitching. If you are a highly skilled player, we ask that you please refrain from registering for these events.

How Do I Register

You must be registered as a Sneds Tour full member and use your ID and password to register for each event. For information on how to sign up for membership and tournaments click here.